Growers choose Quality of Light more than the Quantity of Light.
New advanced technology allows higher light transmission (84% PAR) plus the same great daytime heat reduction that growers have depended on with KoolLite 380. KoolLite Plus will typically lower greenhouse air temperature by 10 degrees compared to tradtional greenhouse films. Cooler temperatures lengthen daytime growing periods during hot weather and decrease crop production times.
Special IR addivites absorb and re-radiate nighttime infrared heat back down to the crop saving up to 15% on nighttime heating costs.
Reduced water droplet formation – Grower proven longest lasting 2 sided anti-condensate control in the industry
High light diffusion (53% of transmitted light per layer) means uniform plant growth and crop dry down times
Reduces the need for greenhouse shading while providing improved PAR light transmission
Ultraviolet light stabilized for long life outdoor exposure
Bee friendly film
Contact 1.888.Suntex1 for your KoolLite Plus 6 mil 4 Year Film quote today to save costs on greenhouse coatings.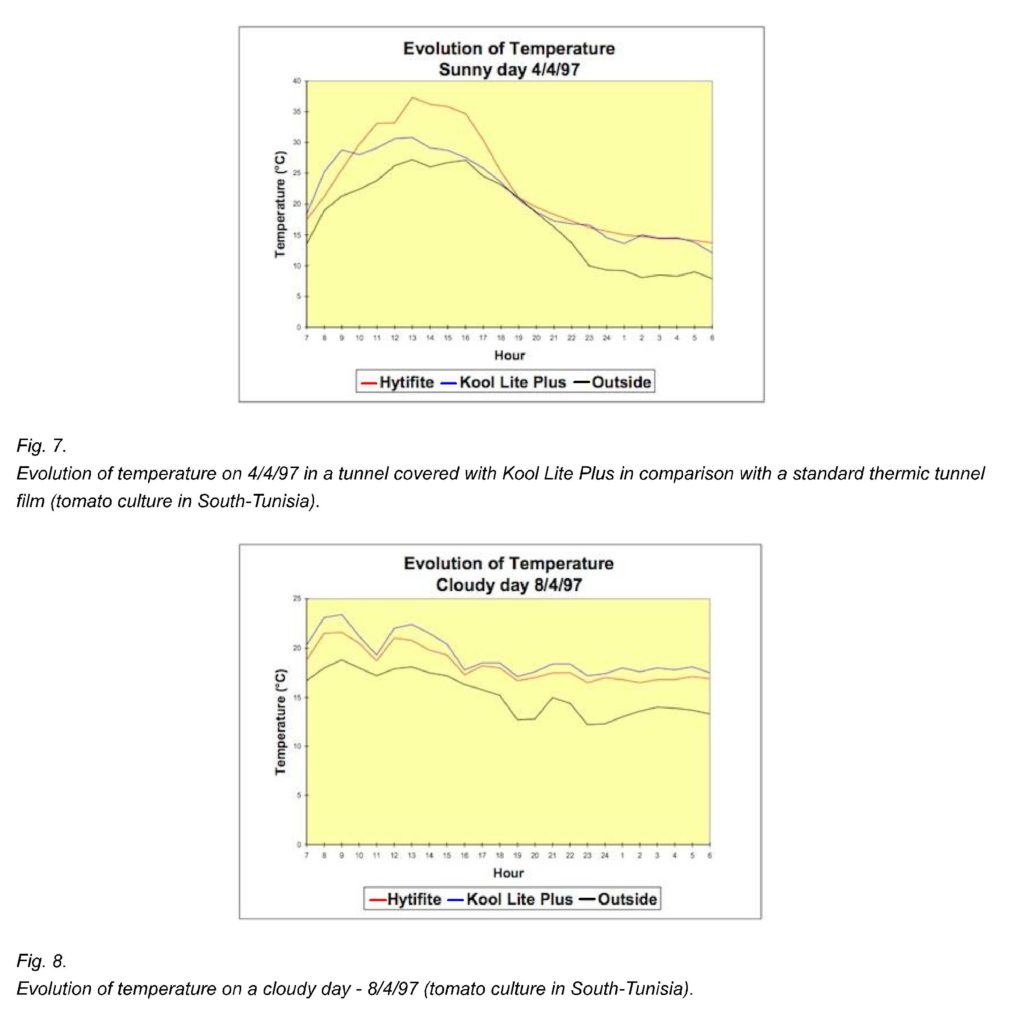 KoolLite Plus Greenhouse Film for Warm Climates