Our screens protect you from the strong sun, create privacy, and provide wind protection.
Our screens have shading capabilities ranging between 30% and 80%, making it possible to adapt the system to crop requirements.   Woven Shade can be used for a variety of applications: wind and privacy screen, shading for sports and recreation, livestock, patio, dog kennels, and solar protection for plants.  We can provide taped edges and grommets to make installation easy, fast, and safer, or mechanize with our automated roller furl shade systems.  Contact us for a full range of sizes to fit your projects perfectly.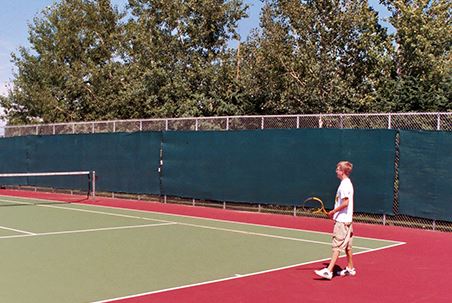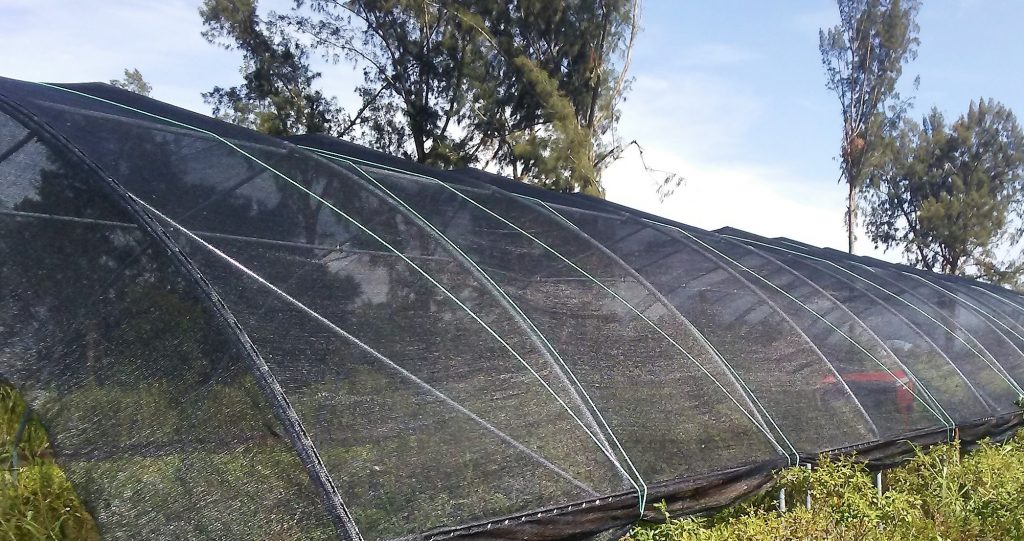 Allow two + weeks for delivery. This woven shade cloth is made from 100% polypropylene monofilament strands. UV stabilized, outlasts knitted shade cloth. DeWitt's sewing team can customize panels to any size. We use #4 brass grommets and 2-3/4″ reinforcement tape along the edges, double-stitched for extra holding power. Available Shade Percentages: 30%, 47%, 55%, 63%, 73%, & 80%. Standard widths are 6, 10′, & 12′, and any of these can be seamed together and even cut to make your width. For a custom quote or order: determine your required width, length, shade percentage, and grommet spacing. Orders over $1260 are shipped freight prepaid. Call for pricing or to order.
Brighten up your Premises with our Deco Screens.  We include taped edges and brass grommets for a fast installation.  
All at 72 % Shade (other % shade deco screens available)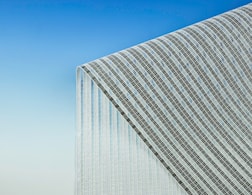 Dark Grey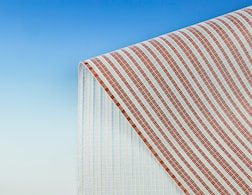 Dark Terracotta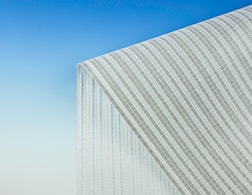 Light Grey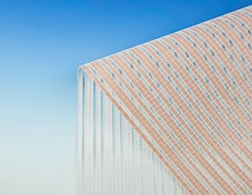 Light Terracotta
For aesthetic screens, we offer taped edges and grommets on these Solaro O E Screens.
Solaro 51 % O E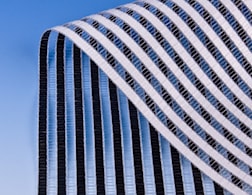 Solaro 67 % O E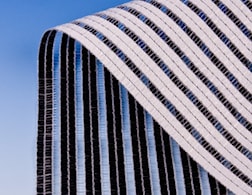 Solaro 74 % O E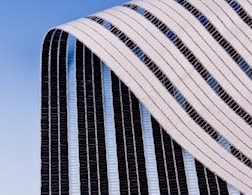 Solaro 79 % O E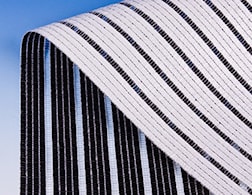 Solaro 79% O E